Posted on April 8, 2016 Written by: Samantha Wilson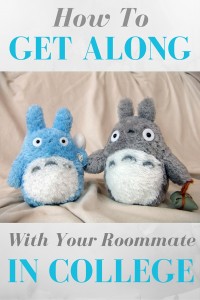 You've started college or university, everything is new and shiny, everything is exciting, you're going to meet so many new people!
Of course, one of those new people is likely to be your new roommate, someone you are going to be sharing a lot of time and space with over the coming year or so.
You need to get along with this person, so how can you do it?
Well, hopefully you find someone who is like you in terms of personality, someone who shares common interests and can support you in difficult situations. But don't be desperate if not.
Here are a few tips on how to get along with your college roommates, as well as a few pointers on how to set house rules in your dorm room.
---