Posted on February 29, 2016 Written by: Judy Hart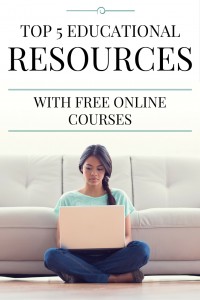 Want to study but short of cash?
Here are five of the best online education service providers to check out!
If you're feeling the itch to learn something new, but your financial affairs are encouraging you to calm the hell down, there is some good news coming your way – you can study for free online with many different providers.
Great news!
To make things easier for you, we've collected the top course providers in one place, all of which are affordable.
You can track your progress, choose your own schedule, work to your own pace, and basically, enjoy a user-friendly experience which allows you to learn without heavy price tags.
So here are our highlights:
Read More
---