Posted on February 5, 2016 Written by: Samantha Wilson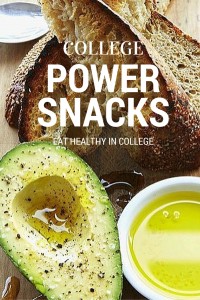 Let's be honest, studying is exhausting, especially when you have deadlines, exams looming and essay writing. For that reason, it's important to give your brain a proper rest between classes – think of it as like charging your phone, it needs extra juice! This is especially important before exams.
It's a common fact that some foods can really boost your brain function, which means you are learning more effectively, and you're less likely to hit that brick wall. Certain foods have a very positive effect on your brain, giving you energy, a much-needed sugar boost, and giving you more nutrition to continue onwards, without falling foul of those energy slumps which can occur when you head for unhealthy choices, such as the nearest pizza place via your mobile phone.
Think about your snacking needs and you will not only save money, which we know nobody has got an awful lot of at this stage of life, but you'll give your brain the power it needs to continue through that study all-nighter.
Read More
---