Posted on February 12, 2016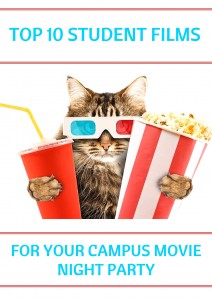 One of the easiest and cheapest ways to enjoy a fantastic social life, making new friends, and enjoying your time together is simply to have a night in, and be creative with it as you can. College life is renowned for being a blast, and that isn't just about heading to the nearest bar, it's about enjoying every single day of your time there, from nights in, nights out, and everything in-between.
Imagine the scene – snacks, comfortable clothes, a few drinks, throw some cushions on the floor, make yourself truly comfortable, and kick back and relax with a few film favourites.
If you're struggling for inspiration on what to watch however, check out these ideas.
You don't have to be a slightly rebellious math genius to enjoy this film, and it's the ideal choice for those who may be feeling a little homesick, or want to enjoy a rather tear-jerker film with friends. We know that Matt Damon is the janitor from the wrong side of the tracks, and he forms an unlikely friendship with crazy lecturer, Robin Williams. This film is epic.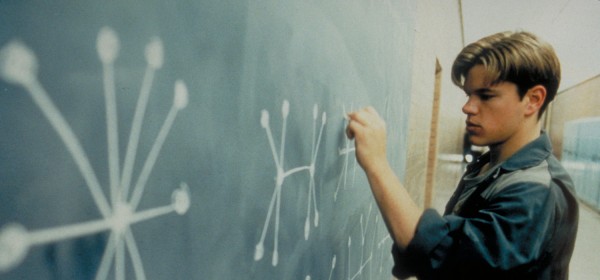 Hopefully you won't be watching this film with any new roommates, because you might start looking at them in a different light, but the film itself is ideal for a movie night. Basically, the plot is about a girl who is assigned a new roommate, and at first they get on like a house on fire, but then said roommate turns out to be a little, well, psychotic.
You might wish you were living in California and studying, just like these lot, but this sitcom is one to make you laugh. You have nine series to work your way through, so you have enough for a few movie nights in to keep you going, and whether you're the beauty, or the geek, you can't help but laugh. Laughs are what hold people together, and forming new friendships is best done through laughter!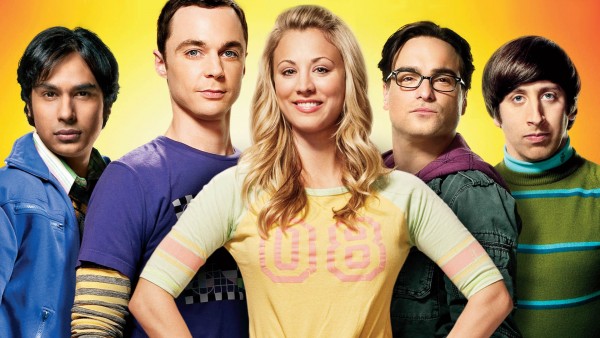 At first you might think this is a film which is a tad too deep and meaningful for a night in, however after the first half an hour, I dare you not to be inspired. Julia Roberts explores her wants and needs, across various locations in the world, before falling well and truly in love, not only with the man in her life, but with herself too.
Who doesn't love a rather ridiculous movie that is supposed to be scary? Of course, this movie is scary in parts, but you simply have to laugh in equal parts. Turn down the lights, open a bottle of wine or two, laugh and hide under the duvet.
When you're studying something new, you have to believe in yourself, and this film has that message in abundance. Reese Witherspoon proves you can be blonde, into fashion, not really that knowledgeable about a subject, but still win through with hard work, perseverance, and a good heart. The ideal girly film for a night in.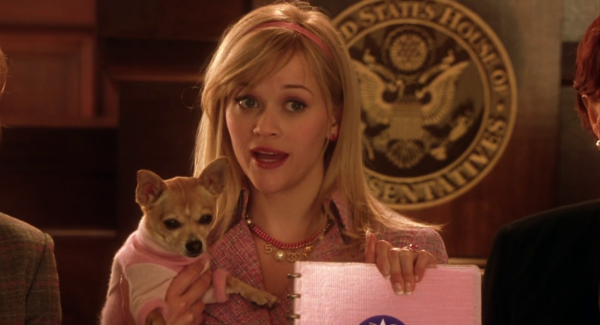 Male or female, you will love this film, ideal for that movie night with your new student buddies. This is a classic, with Dustin Hoffman taking centre stage as Benjamin, the new graduate who despite his parents' hopes for his future, ends up forming a rather complicated attachment to his father's business partner. Essay Writing Place can take care about your essay writing while you watch great movies.
Julia Roberts is at it again in this girl power period drama. We head back to the 1950s, where the lady herself is an art history teacher, however she soon realises that her students are more interested in bagging themselves a man, rather than learning about their studies. This is another about female empowerment, but one which is perfect for a night in with a few snacks. If you're new to university, this is a great way to bond with your new friends too.
Are you having the time of your life? Bonding with friends is fantastic over this classic, feel-good film, and ideal for those hoping to meet their own Jonny Castle at university. You could of course try and recreate that iconic final dance, and the winner gets a prize!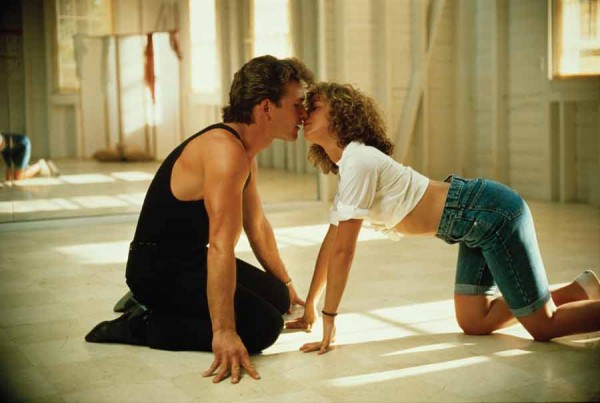 We're not all lucky enough to be the popular ones at school or college, and if you're in the opposite category, as many of us are, you can certainly empathise, and probably laugh at, the antics of Will, Simon, Neil, and Jay. If you run out of series, start on the two films.
So, a night in will save you cash, and also has the added perk of offering a range of activities to enjoy as part of your movie night, such as food, drink, competitions, laugher, photographs, and recreations.
Happy watching!