Posted on April 6, 2016

If you are looking for a fantastic library to study in, you're in the right place.
There is no need to look further because we explored and evaluated hundreds of libraries around the US and after a careful study have come up with our list of top 7 Amazing College Libraries.
These libraries offer great on-campus experiences, house remarkable and unique book collections, as well as please the eye with monumental architecture.
1. Cook Legal Research Library (University of Michigan)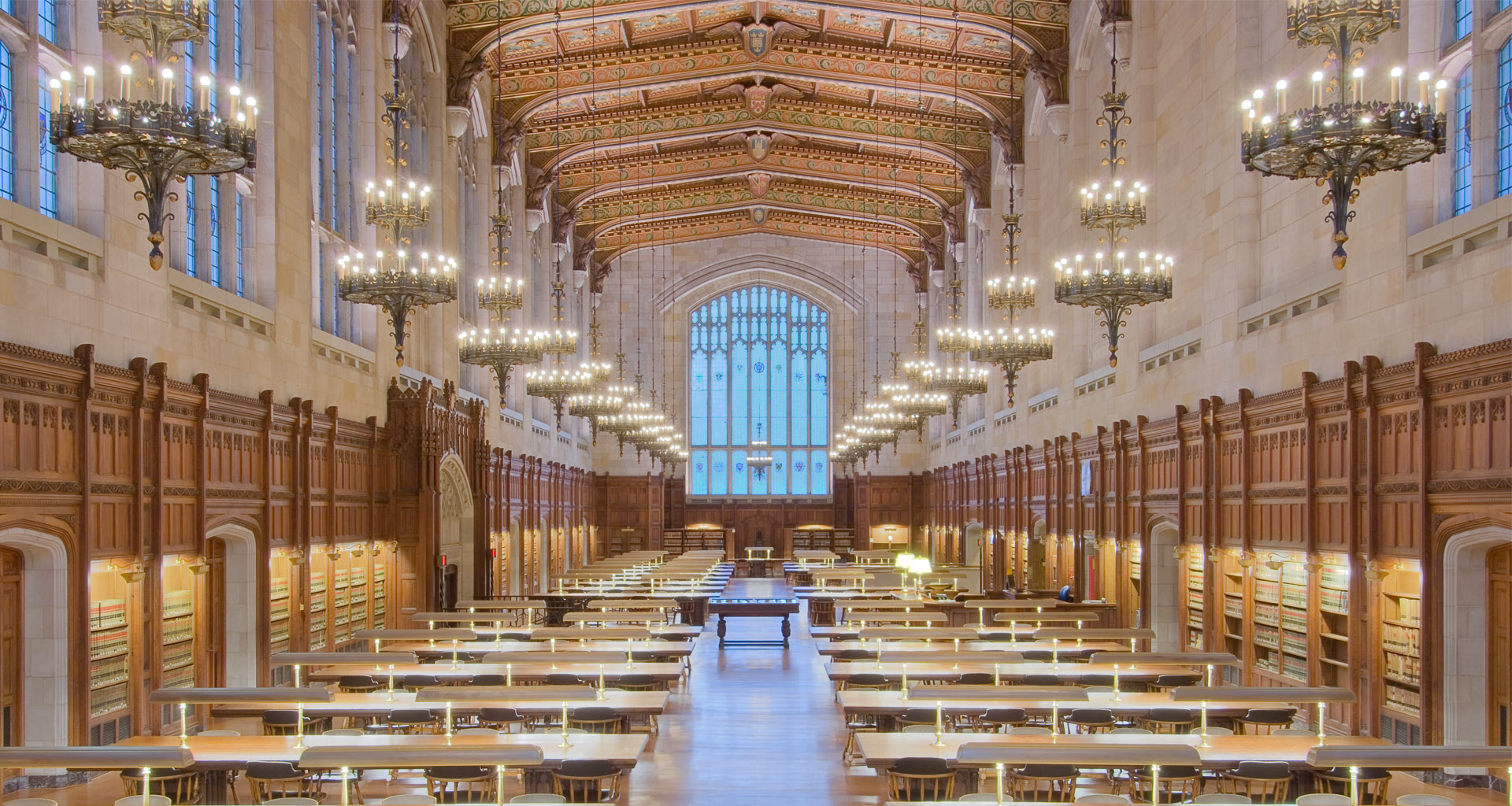 The Cook Legal Research Library is impressive and grandiose, having spires, stained glass windows, and metal works. Being the best of his time, Samuel Yellin did the metalwork. This magnificent library was originally built in 1931 to hold around 350,000 books and then in the 1950's there were 4 floors. You can also find the Reading Room and Study Group Rooms here, which can place hundreds of students. This awesome library not only has the world's best collections of research materials but also houses the Cook's Library from his Manhattan townhouse.
2. William Oxley Thompson Memorial Library (The Ohio State University)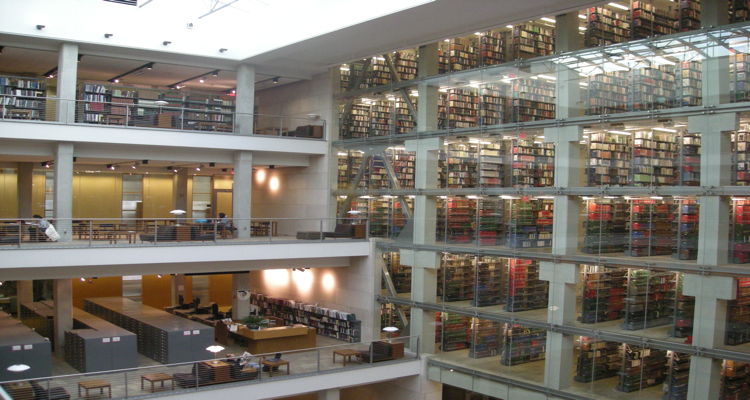 This library is the central one at the Ohio State University, built in 1912. A significant long-term renovation started in July 2006 and the library reopened in August 2009. The building's architectural style is Neo-Classical. This impressive building provides a variety of study and research places, a large collection of various book editions. The friendly and professional staff is always ready to help you. In William Oxley Thompson Memorial Library you can find books on social sciences and humanities including university archives, special collections, rare books, manuscripts, journals, general interest periodicals. Besides, there are sections related to literature, linguistics, regional foreign language, theater, philosophy, religion, history, anthropology, sociology, and political science.
3. Linderman Library (Lehigh University)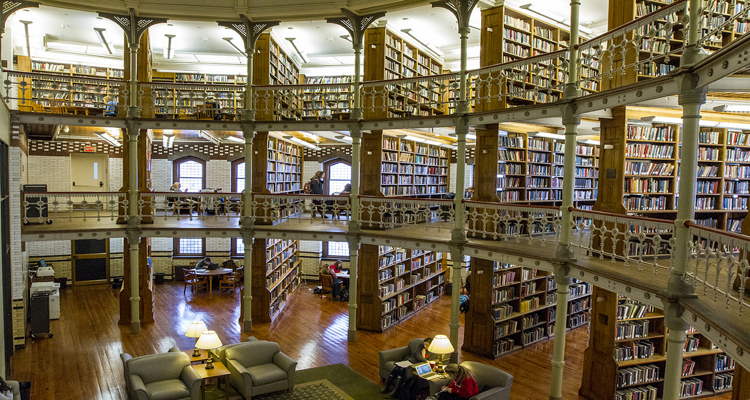 The Victorian rotunda of 1878 and the grand reading room of 1929 were held in all their beauty. Linderman Library offers 4 seminar rooms, 5 group studies, computer classrooms, a quiet study space, a café, and wireless network throughout. The Library possesses volumes and journals in the humanities and Lehigh's remarkable collection (over 40,000 books) of rare and limited editions. It has Darwin's Origin of Species and 4 volume edition of Birds of America by James John Audubon.
This awesome library can boast of a collection of over 15,000 photo images.
4. Nicholas Murray Butler Library (Columbia University)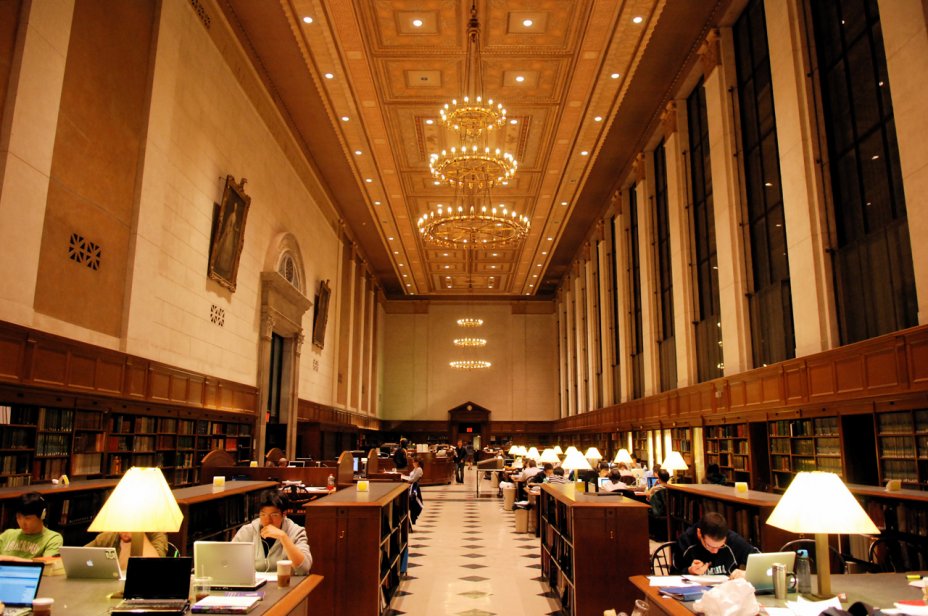 The construction of the building was finished in 1934 but the library opened its doors in 1935. Architect James Gamble Rogers built this library in Neoclassic style. Previously the library was called the South Hall and then renamed into Nicholas Murray Butler Library in order to commemorate the memory of the prior president of the institution in 1946. The main peculiarity of the library is an arcade of columns where names of great philosophers, writers, and thinkers are inscribed.
5. Doheny Library (University of Southern California)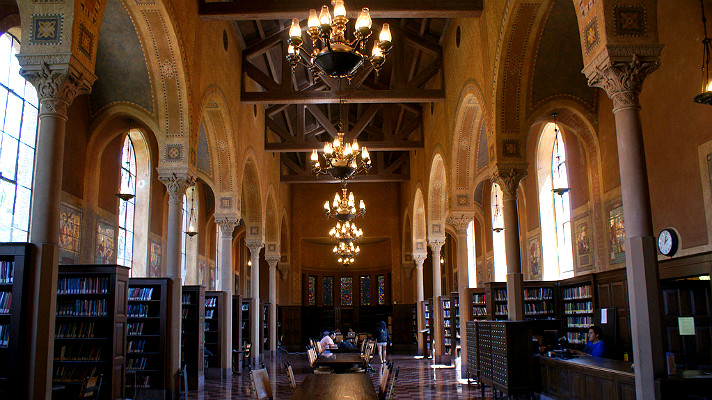 Doheny Library is a historic building opened in 1932. This first freestanding library was built in honor of Edward L. Doheny Jr. – the University of Southern California Trustee and Alumnus. It's still one of the university's most famous and oldest academic buildings on campus. It incorporates numerous collections, including the Asian Library (there are materials in Japanese, Chinese, and Korean languages), Music Library, and Cinematic Arts Library.
6. William R. Perkins Library (Duke University)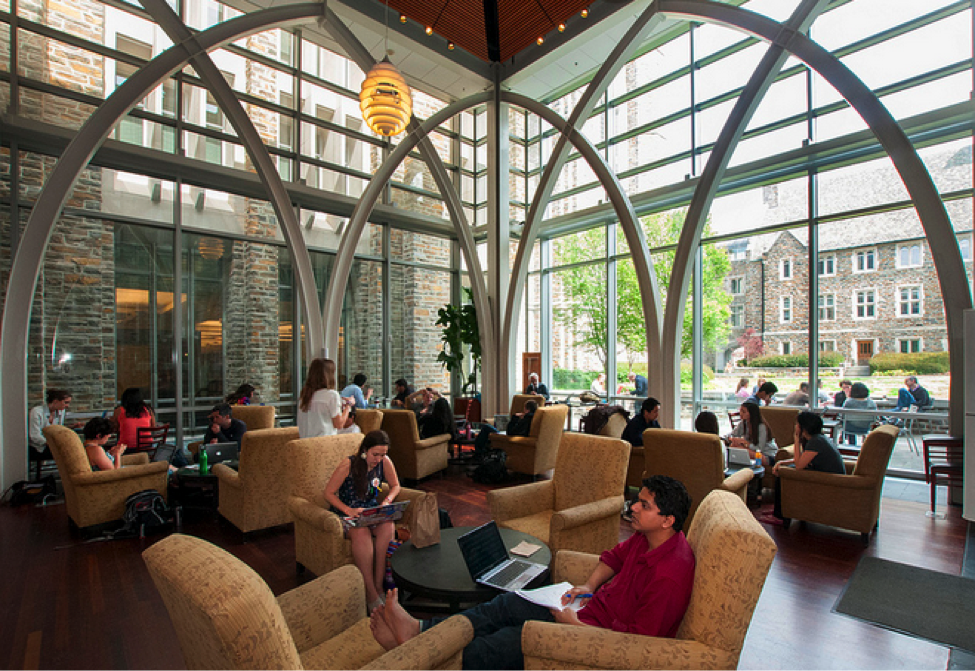 Opened in 1839, William R. Perkins Library is one of the 9 buildings that belong to the Library System of Duke University. This library can boast of a vast amount of Confederate Imprints (more than 200,000 photos) that include information on urban communities, rural conditions of the Civil War. The library contains documents and books from other libraries like the David M. Rubenstein Rare Book & Manuscript Library. This collection of documents is often proclaimed as the most unique part of the on-campus list.
7. Thompson Memorial Library (Vassar College)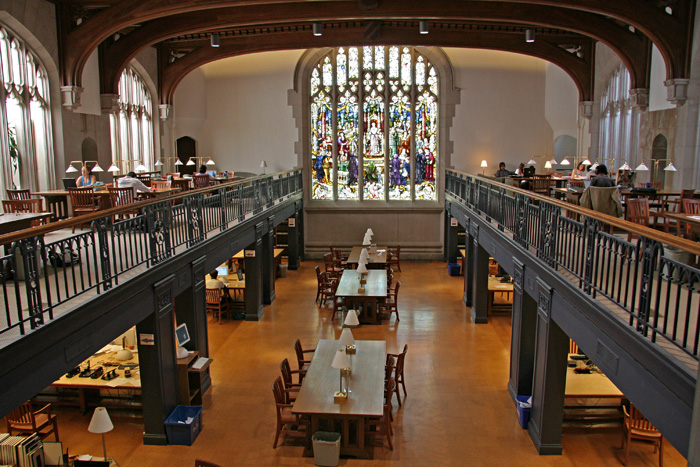 This Library was opened in 1865 and represents the main building of 7 libraries on the premises of the Vassar College. The architecture of this marvelous library catches the eye of observers. Not every library can boast of the Perpendicular Gothic style, which is very special for on-campus libraries. It has a valuable collection of historical videos, newspapers and periodicals. The Rare Books Collection shows the influence on the women's history. The oldest historic books can be also found here.